News
August 2019
Faith in humanity restored: Christchurch based Speech Language Pathology (SLP) students and practicing professionals, so clearly in it for the love, participated in the Talking Mimes experience and workshops with deep warmth and decency. A glowing contrast to the city's compounding distresses of its recent history. The 4th year SLP students at UoC should have been hopelessly distracted by the stress of final exams and assignments in the last weeks of the last year of their degree. Instead they were present, engaged and insightful – a credit to their university, and their noble chosen profession.
January 2019
Exhibited at
ATiA
assistive technology conference
ATiA's massive assistive technology conference was such a big deal, even the CIA had a booth (you'll see from the photos they employed some kind of top secret invisibility tech - we never physically observed an agent – so sneaky). Among the many beautiful engagements with the 3,500+ attendees, was a follow up after the conference from a woman who told us Talking Mimes helped her make a difficult decision in advocating for her daughter who has locked-in syndrome ♥ !


November 2018, January 2019
It was a proper honour to be invited to Kiwi Foo (New Zealand's spin-off from the world-famous Foo Camp unconferences) and SparkONE (The telecommunication giant's own invite-only unconference) and run our first workshop sessions there. We were thrilled by the collective buzz of all the smart, driven people engaging with the experience, and providing such thoughtful feedback for us to work with.
October 2018
When arguably the smartest media brand in the world invites you to setup your experience at one of their conferences, you try not to wet your pants in front of them as you vigorously accept the invitation. Between the exposed concrete floors in the warehouse backroom, the arm restraints on the chair, and plunging people into darkness at the beginning of each run, the setup had a delightful kidnap vibe. Maybe it was the Stockholm Syndrome, but we were again encouraged and grateful for the emotional and positively charged responses from our participants at TEDx.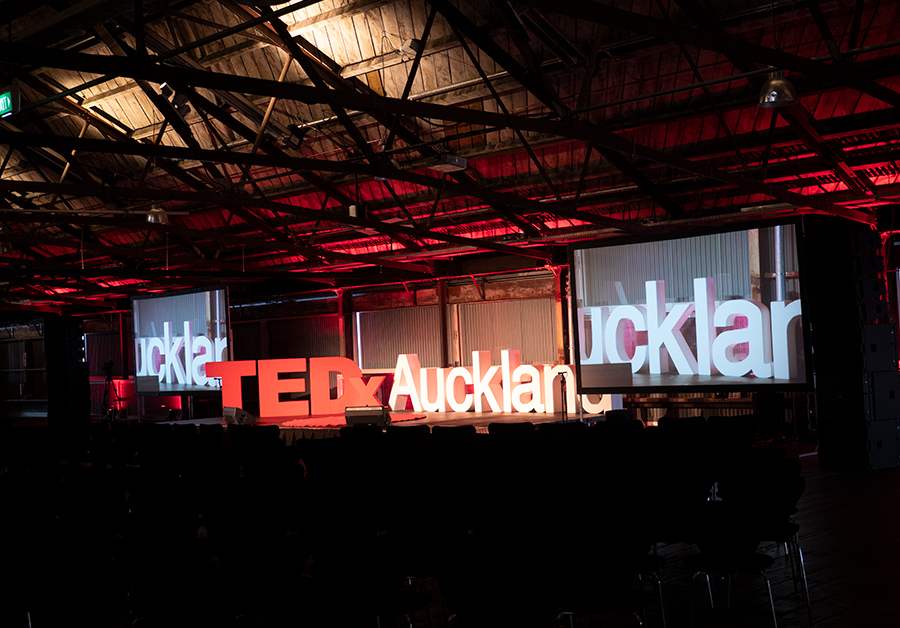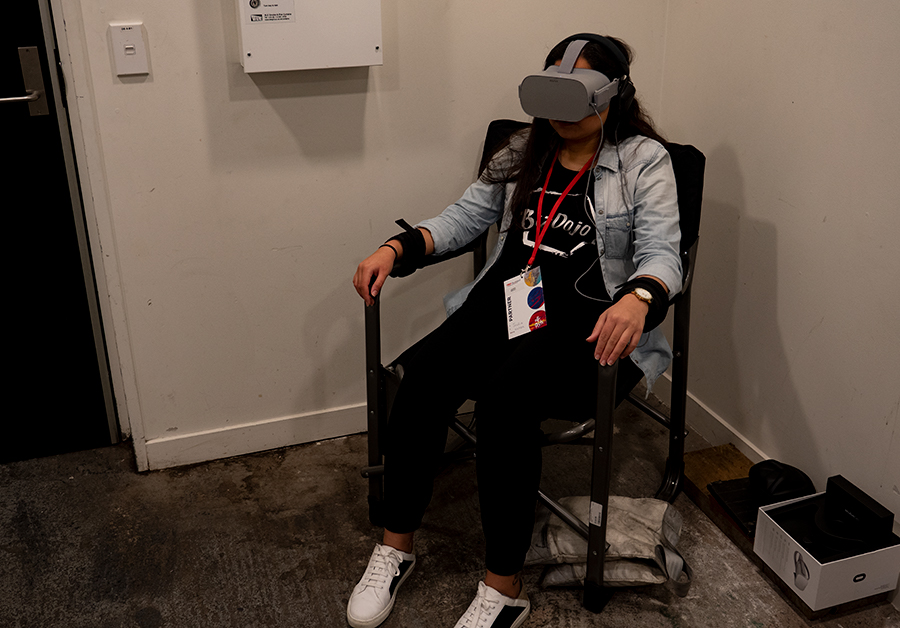 July 2018
Sneak preview at
ISAAC 2018
augmentative and alternative communication conference
After accidentally setting up next to the service entrance, smack up the far end of the conference, it looked grim for our exposure. To our surprise and delight, though, by day 2 we were overwhelmed by crowds of people making such encouraging statements as "I got told by my colleague to skip the seminar I was going to, ignore all the other booths, if you do nothing else - do this VR thing!" You can see a few of their beautiful and insightful reactions in the
trailer
above.